Business Cards from Scratch
Many vendors offer an endless number of business card templates. You can pick from any conceivable design and then slab on your name and phone number. While this might serve some people, these template-driven "designs" are usually spotted easily and are associated with the term "cheap," even if they are quite expensive in some instances.

We can transform your ideas or existing logos into a unique design which you will not find anywhere else making your business card and corporate design a mirror of your business. See below how we converted for our client, K. P. Soergel & Associates, Inc., a sketch into a business card, logo and Flash animation for his Website.


Personalized Cards
Sending thank-you cards and invitations using your own images is much more personal than sending the latest Hallmark creation from your local supermarket. We can design, for instance, 5x7 Thank-you cards from your pictures with any text you wish. This can even be a different text for each individual card. There is then the option that you either print the cards yourself, let us print a small-run or send them off to a commercial printing press (> 500 copies).


Calendars: A full year of pictures
Using your own images you can give your loved ones something for the entire year. Designing, printing and binding can be done professionally even for a small number of copies. The design options are unlimited and only your imagination sets the limits. Please see a few examples below.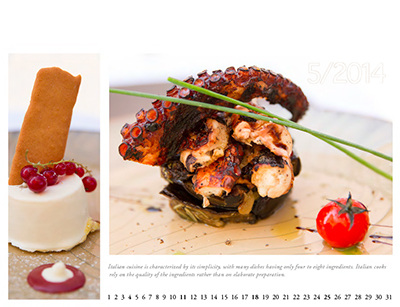 Posters: Become a movie star
We can use one of your portrait shots to create a professionally looking movie poster with your own text. Please see below the "Webmaster of the Year" poster which was used to acknowledge an employee and printed as a big poster. Another idea for poster design is to produce a collage using many of your shots, like in the kids posters or the Berlin Bear collection seen on this page. We can assemble such a poster for you with your pre-selected images. You will certainly have more ideas about what could be put on a poster ...


Travel Diaries
There are many template-driven options for picture sharing available, such as photoblogs and Kodak's Photogallery. However, each of these options require some technical skills to set them up and are usually not fitting your individual needs.

Thus, we offer customized versions of image sharing reflecting your own imagination and creativity. One option is the creation of a pseudo magazine to order your images by theme and/or by time, another option would be a photographic diary of your favorite vacation.