Denali: Day 2
Spectacular Mount McKinley

Tuesday, July 17
As we wake up and open our cabin doors we are surprised by what we see:
Invisible at the day before, Mount McKinley (or as the natives call the peak: Denali) sits majestically in the sun.

North Face Lodge - the main house.
Using the perfect weather and view as an excuse, we decide against a hike and opt for flight seeing around Mount McKinley.
After breakfast, we board a Kantishna Air Taxi at a small airport a few miles down the road.
The small planes are BTW the only means of leaving the park fast, in case of an emergency or sickness.
Meandering Toklat River.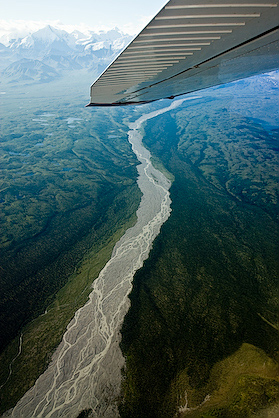 Glacier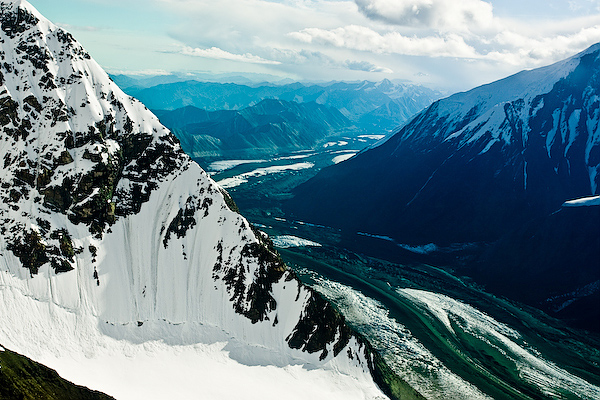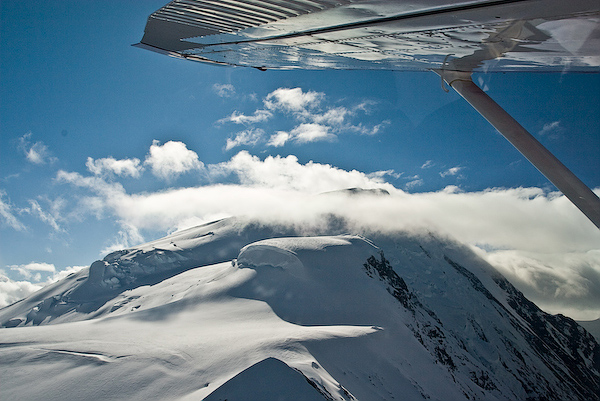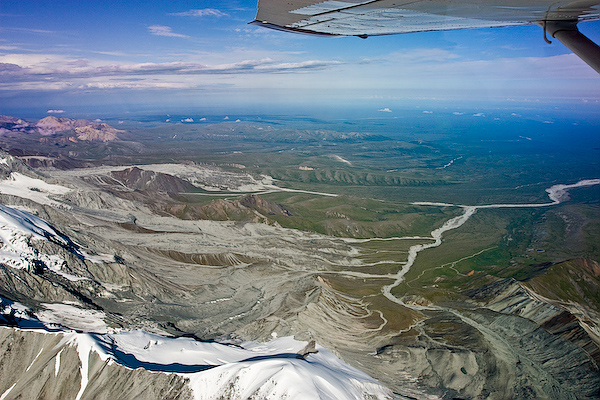 Kettle ponds.

After a safe return, we pose in front of "our" Air Taxi.
Back at the lodge, we enjoy a picnic lunch.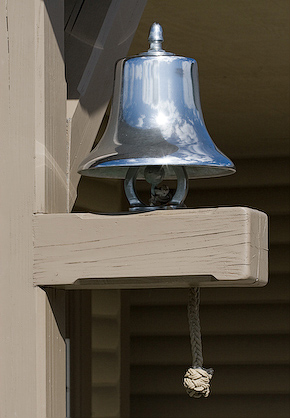 Doug, our guide. He is leading our afternoon walk through the tundra. Along the way are thousands of blueberry bushes.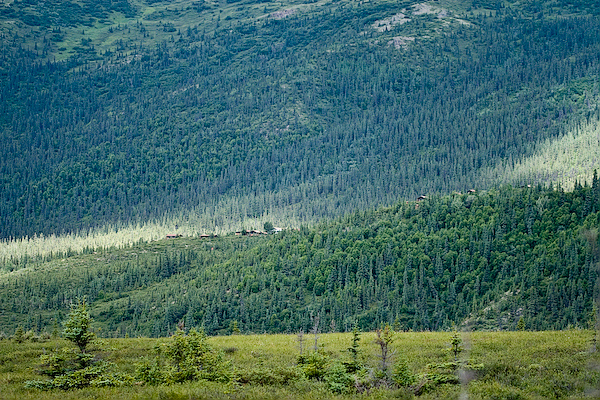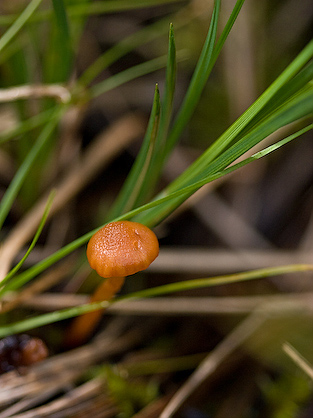 Poisonous monkshood (above).
Beaver dam.
On our way back to the lodge, we meet the beaver in person. He doesn't care that we are watching...
Our second day at Denali comes to an end with a delicious three course meal at the lodge.